Welcome to maexpartners
We advise international industrial and high-tech companies in plant engineering and construction as well as in the chemical, process and consumer goods industries.
Our aim is to find tailored solutions for the specific challenges of our clients. In doing so, we empower the people we work with and generate momentum for sustainable implementation.
Our promise
We develop solutions that prep you for the future – customized, measurable, sustainable.
We achieve sustainable improvement through three essential elements of our consulting approach:
We develop individual solutions
We empower people
We drive implementation
We develop individual solutions – customized, measurable, sustainable.
As consultants with a background in engineering and science, we use factual orientation, competence and creativity to develop a solution tailored to your company's individual needs from the wide range of alternatives and approaches.
In doing so, we take into account all the essential components of your industry: markets, customers, products, processes, organization, leadership and culture.
This results in a solution on a new level – connectable, transformative, future-oriented. Tailored to your situation and development capability.
We empower people – for individual and organizational development.
As sensitive managers, we put people at the center, because without people who develop themselves and others, real progress in companies is inconceivable.
We take people along with us at all levels in the project; whether boardroom or store floor: we invite, inspire and encourage them to dare something new and overcome the fear of change.
We initiate and drive change. In this way, we allow space for personal and content-related growth to emerge.
We drive implementation – making successful and sustainable implementation possible.
As industry-experienced doers, we create the necessary drive for sustainable implementation. We teach forward-looking work techniques and management methods that fit the culture of your company and make improvements quickly tangible. We mobilize and support your team to powerfully tackle the implementation – for measurable results.
We leave behind something lasting: We generate new competitive capabilities in your company and anchor the competence for self-renewal. On this new foundation, you can shape your own future: boldly and decisively.
Our Culture
What drives us
Dr. Valentina Bragoni | Senior Consultant
Dr. Valentina Bragoni | Senior Consultant
"Catering to my clients, listening and working out a pragmatic solution together, motivates me, and I look forward to a new and innovative approach with every project!"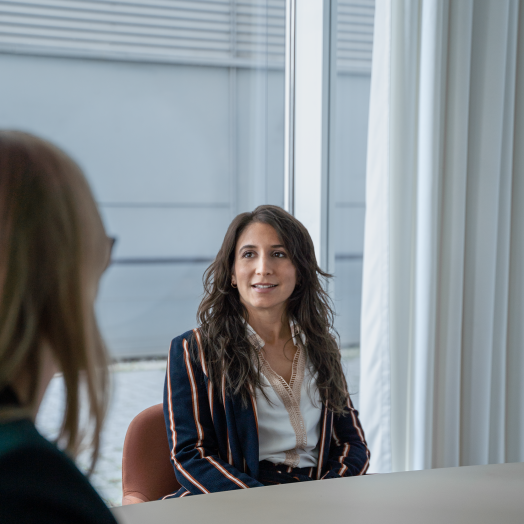 Dr. Lars Wittenbecher | Senior Executive Advisor
Dr. Lars Wittenbecher | Senior Executive Advisor
"Two things drive me as a consultant every day: First, to develop practicable business field strategies and operating models for renewable energies and raw materials together with my clients' teams. And secondly, to implement them directly with our colleagues on site!"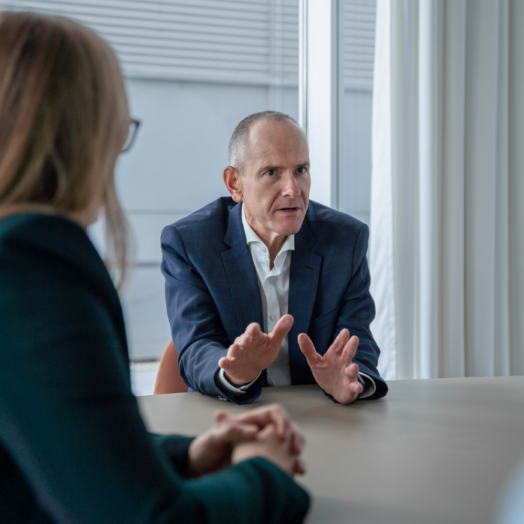 Fabian Staudinger | Senior Manager
Fabian Staudinger | Senior Manager
"The difference between good and great projects is when the clients are fully involved in finding the solution – this is where the best ideas come from, which ultimately make the difference!"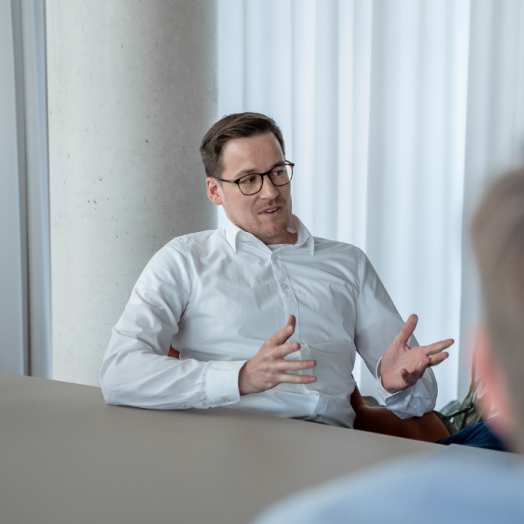 Matthias Adelt | Senior Executive Advisor
Matthias Adelt | Senior Executive Advisor
"Getting deep into the material together with my clients, looking for individual solutions and implementing them successfully – that's what drives me!"