just be maex
What it means to be maex
As a consultant at maex you have the freedom to think and design your ideas to the fullest. Challenge the solutions that seem obvious. Look at situations from unusual angles and develop new perspectives. Argue, and become an active part of finding the solution. Recognize your talents and gifts and use them, develop them further and become an outstanding consultant personality.
maeximize your work experience
What defines us
High degrees of freedom
We love our freedom!
The freedom to shape things according to our own will is our greatest asset. Driven by the motivation to leave behind fundamental positive change, we also take unconventional paths. What does that mean for you?
Self-determined and results-oriented workdays

Flexible and hybrid trust-based working hours

Freedom to implement your own ideas and internal projects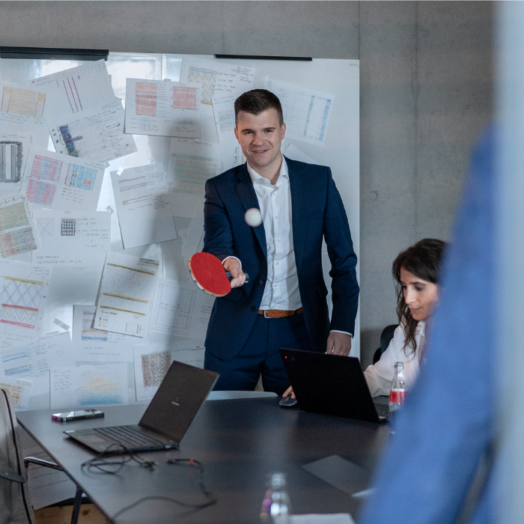 Entrepreneurial actions
We are movers and shakers!
We work on exciting projects at international corporations – often in direct contact with the management level. Within these projects and beyond, we make maximum use of our entrepreneurial freedom of thought and design. What does that mean for you?
Fast responsibility as (partial) project manager

High personal responsibility and hands-on mentality

Networking opportunities with management boards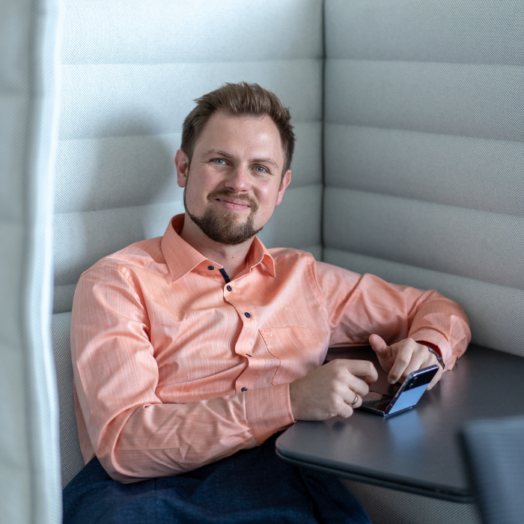 Strong team
We stick together!
At maex we despise elbow mentality! We know that process can only be achieved together. That's why we not only complement each other in terms of our skills and personalities, but also have a lot of fun with what we do. What does that mean for you?
Friendly and easy-going colleagues 

Appreciated work at eye level

Close exchange and support in small teams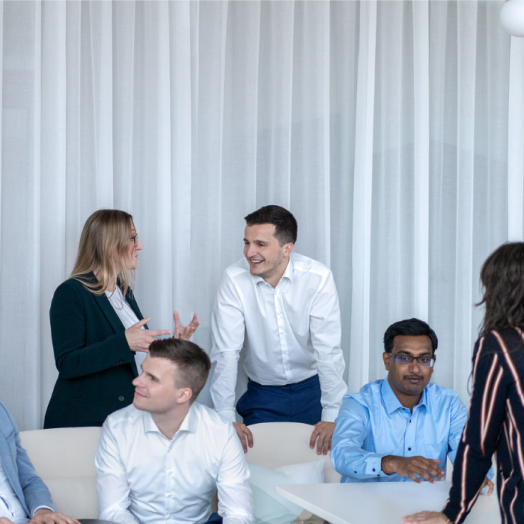 Benefits
What you can expect
Freedom
for radical thinking and development of new topics and business areas
Mentoring programs
with a culture of appreciation
Regular get-togethers
in the form of monthly employee get-togethers, office days and annual team building events
Promoting movement
in the form of an Urban Sports Club membership
Family cohesion
in the form of an annual family outing and New Year's reception with partners
Educational programs
individually adapted to your strengths and desires
Attractive salary
as well as bonus payments and company pension schemes
Company car and Bahncard 50
as well as a versatile budget for means of transport and accommodation for projects outside your place of residence
IT equipment
high quality and individual
our application process
This is how you get to us
Send us your application documents and attach a short cover letter. You are also welcome to contact us in advance by telephone.
One of our partners will call you and conduct a first short interview via video chat to get to know you better.
Next, we invite you to our headquarters in Düsseldorf, where you will get to know other employees and partners. You may receive a short case to prepare. Of course, you will also get to know people from your future team, whom you can ask further questions – i.e. about our working methods and corporate culture.
Of course, you will receive personal feedback from us promptly after your interview. Your feedback on our job interview is just as important to us.
For our current job offerings please check (German only)
Contact
Your contact for questions